YOUFA ERW & HDG Steel Pipe Price List -- BS1387 and ASTM A53
YOUFA ERW & HDG Steel Pipe Price List -- BS1387 and ASTM A53
Price decrease after the keep rising in the former days in this month, and the exchange rate from us dollar to rmb change more that is good for trading now.

The newest price list for ERW pipes and Hot dip galvanized steel pipes attached for a reference.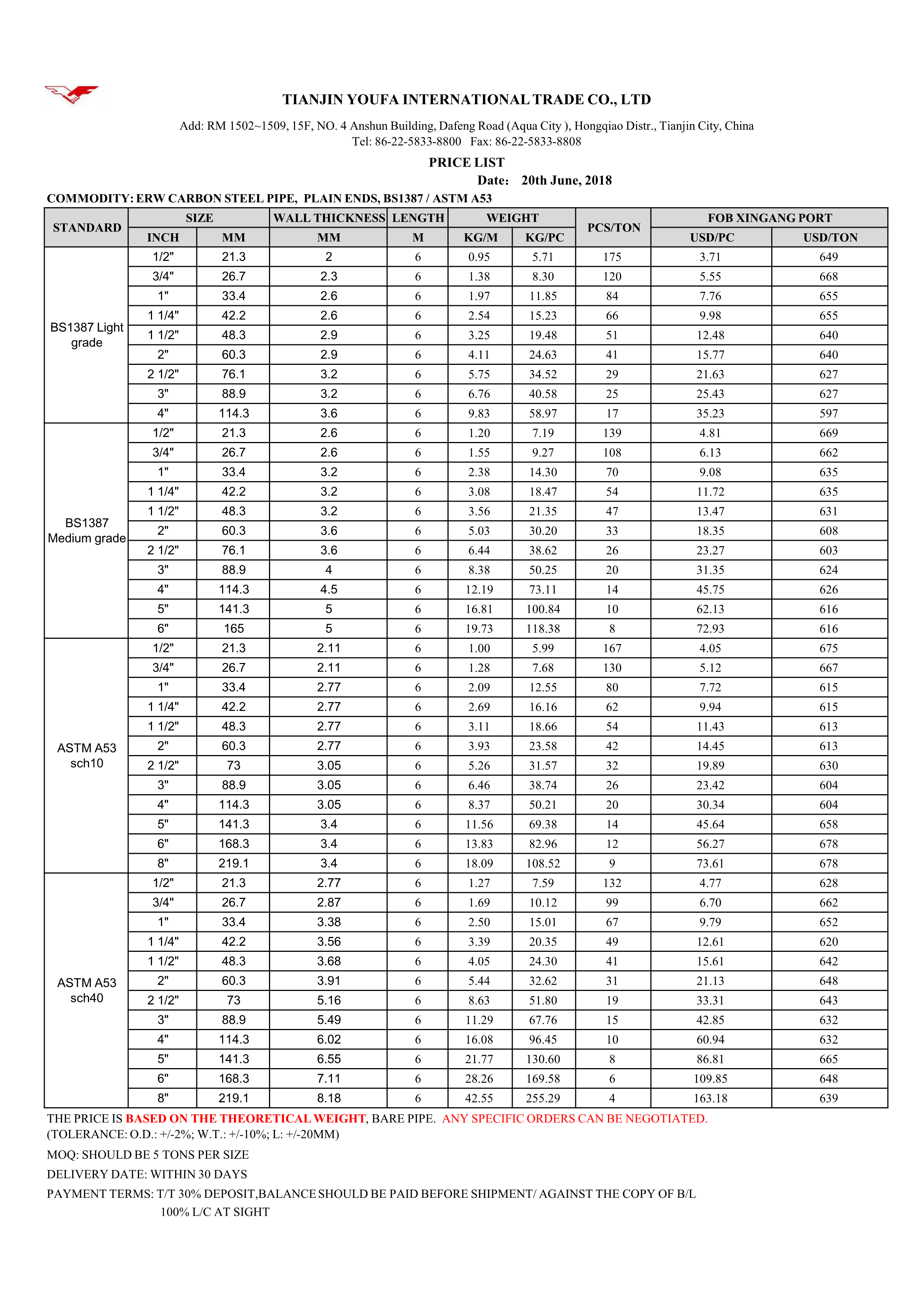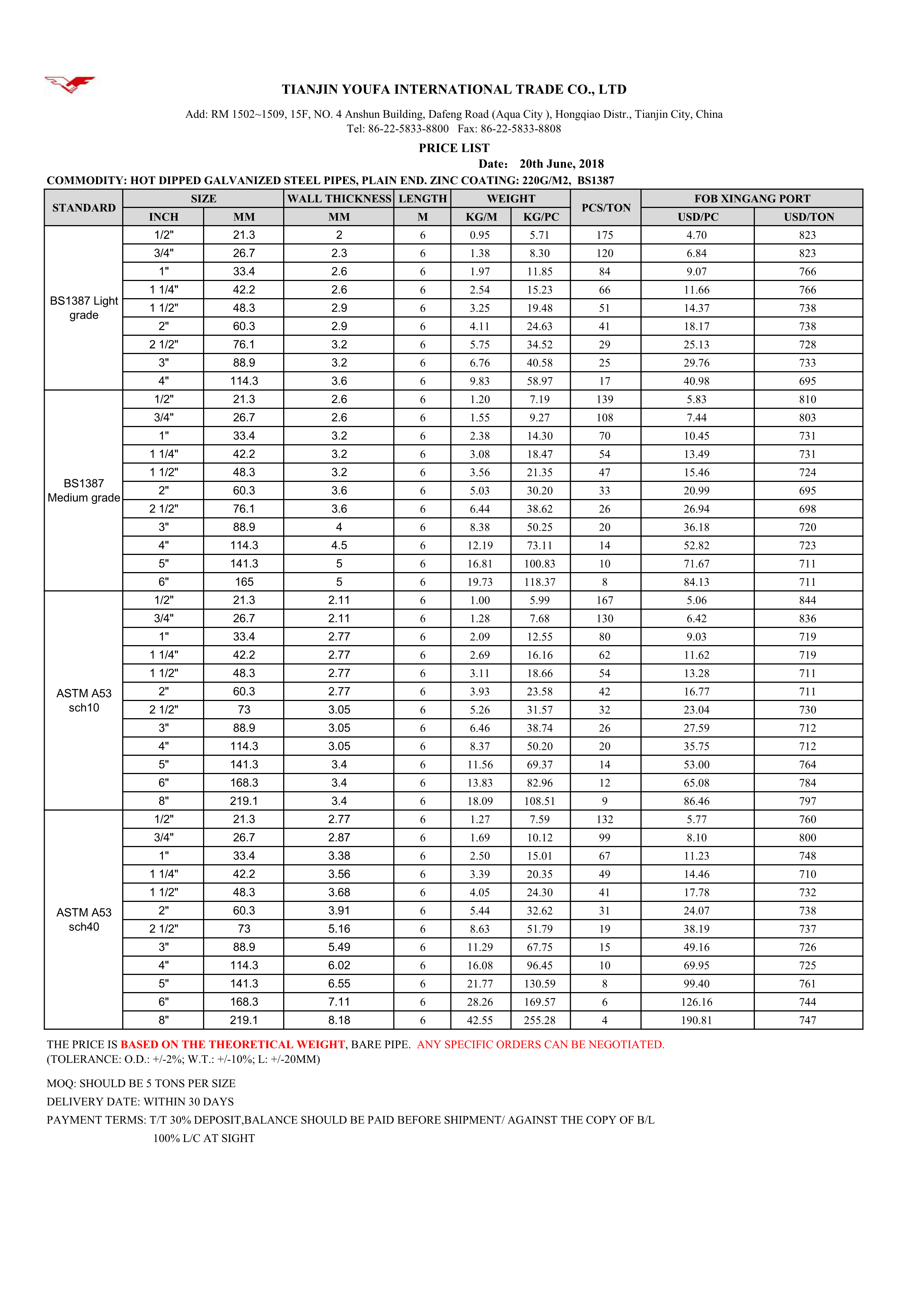 gn up for our newsletter to stay up-to-date with our promotions,
discounts, sales, and special offers.